Products that solve your problems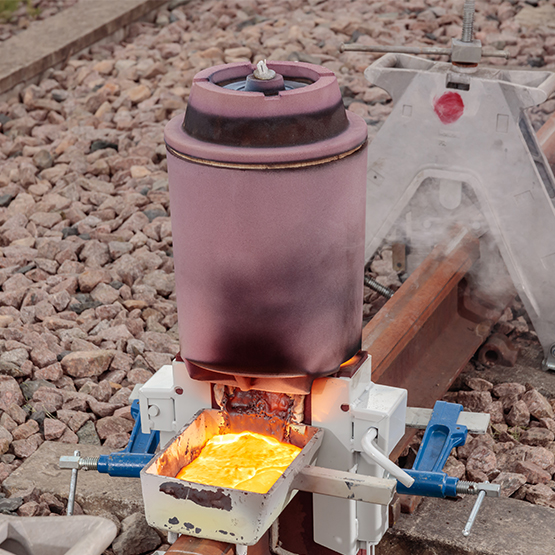 Aluminothermic Welding
With over a century of experience in Aluminothermic welding, Pandrol has developed a whole range of processes to support the welding of the majority of existing global rail profiles, including Vignoles rails, grooved rails, crane rails, metro rails, existing on the world market. Our welding process has responded to the changes in rolling stock, rail grades and standards, and is constantly growing to fulfil the requirements of networks. Each process has been developed with its own technical characteristics to be adapted to the different configurations of the track.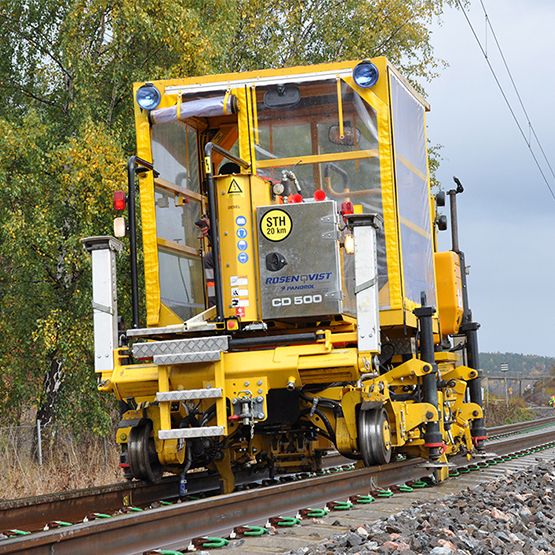 CD 500 with Sleeper lift
A self-propelled high output clipper designed to work with the Pandrol Fastclip or Pandrol Fastclip FE, this efficient clipping/declipping machine can clip up to 60 sleepers per minute. The clipper boasts a computer controlled system (PLC), capacity to lift the rail during de-stressing and the ability to 'walk' on or off the track on fast moving hydraulic legs. The sleeper lift attachment can raise low sleepers and make sideways adjustments of 35mm in either direction.
e-Clip System
Original Pandrol e-Clips have been installed in more than 50 countries worldwide with hundreds of applications. Original design Pandrol e-Clip systems for virtually every possible known rail section, are manufactured to one quality standard at one of Pandrol's global manufacturing facilities. Although the Pandrol e-Clip is increasingly being superseded by the pre-assembled Pandrol Fastclip, these fastenings are still widely used in many countries.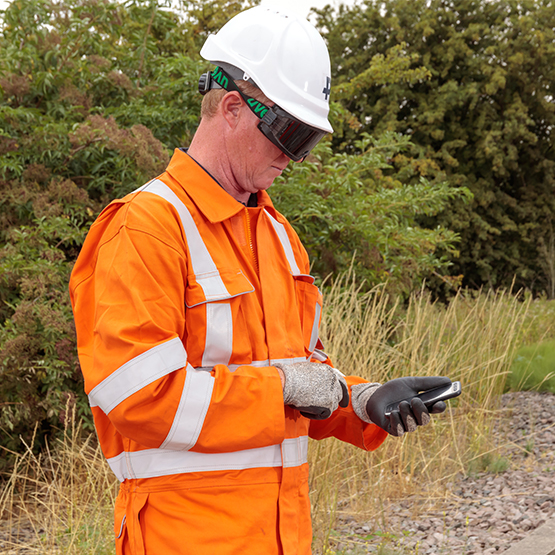 Pandrol Connect
Pandrol Connect, a new smart phone app designed specifically for aluminothermic welding, enables live data capture, saves time and improves traceability for rail welding. The app comes in three modules; a mobile version to record data on site for welders and controllers, an online monitoring app to record data and an online administration tool to set the app while in use, according to local standards. All data is hosted in the cloud for easy sharing. The mobile app can be connected to preheating equipment (High flow preheater, preheating controller) to increase documentation. As an open platform, Pandrol Connect facilitates the recording and transmission of the data between all parties involved in the rail operation. All data from the App is stored in the cloud for easy sharing, which means information can be transmitted to contractors and the network automatically.
A world of knowledge
Dubai Metro, Dubai, UAE
The Dubai Metro is a rapid transit rail network in Dubai. Pandrol has been working with the rail operator and contractor team on the Red and Green Lines delivered in 2009, and the Red Line extension, currently under construction. Pandrol supplied VIPA Double Resilient (DRS) baseplates as the fastening system across the network, which runs underground in the city centre and on elevated viaducts elsewhere (elevated railway). All trains are fully automated and driverless, and, together with stations, are air conditioned with platform edge doors to make this possible. This is the first metro of its kind to be built in the Arabian Peninsula, and has been operational since 2009.