Products that solve your problems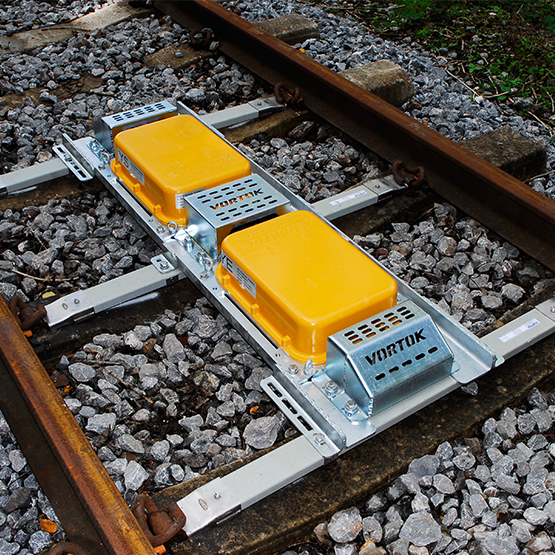 Modular Automatic Warning System Magnet
Pandrol has developed a robust, low-maintenance range of magnets that can be installed in minutes. Our magnet technology is low weight and works with Pandrol's rapid fit mounting systems already in widespread use across Europe.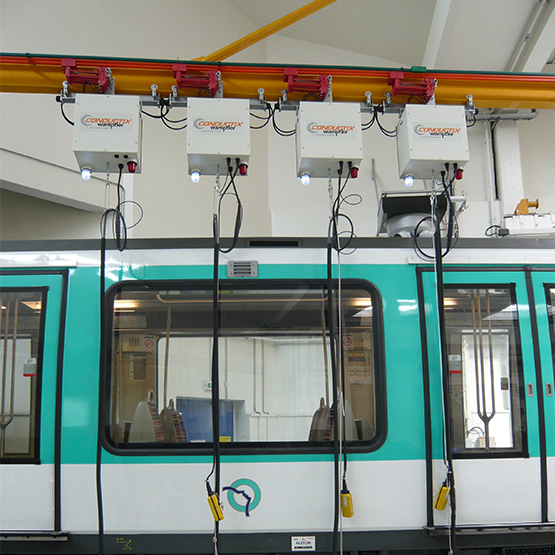 Depot Stinger System
We can deliver a range of reliable and low maintenance stinger systems and removable catenary for depot environments. Rigid Catenary is the most common power supply equipment used in depots due to its low maintenance credentials. For more flexibility, our movable catenary allows operators to move the train while maintaining complete safe roof access for the duration of the maintenance operation. The system delivers increased safety for operators and is easy to install and to adapt to existing systems.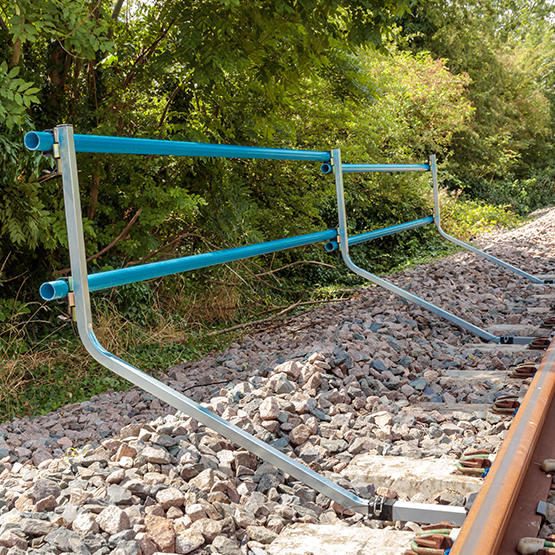 Vortok Safety Barrier
Winner of the 2002 ALSTOM Award for Innovation and Safety, the Vortok Safety barrier is a quick and easy to install telescopic safety barrier which separates people from train movements. It is compatible with all AC, DC and non-electrified track, and supports the creation of safe working zones, and suitable for train speeds of over 100 miles per hour and is fully insulated for use in third rail areas. The installation techniques removes the need for a services scan prior to installation and the need for special tools. A worker caught the wrong side of the safety barrier can easily re-enter the safe zone.
A world of knowledge
AWS development & installation, United Kingdom
Automatic Warning Systems were introduced in the UK in 1950s. Trains are prevented from passing through a red "stop" light by a system known as AWS. A passing train detects the first magnet and the system is armed for automatic application of the brakes. Depending on the state of the second magnet, the brake signal is either cancelled or applied. Pandrol worked closely with Network Rail to develop a solution which overcame the issues they were having with ferrite magnets having poor resistance to being demagnetised by external fields.